February 2022 Wildlife Report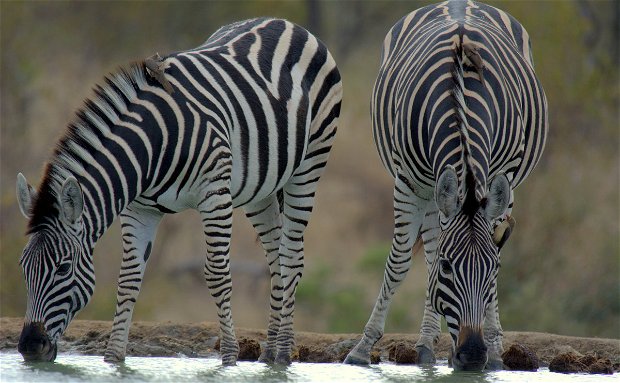 I will be covering all the wonderful sightings that happened during February 2022.

It is the end of our summer period; we are moving into autumn. Temperatures are still high and days still warm, this one of the advantages to our location. The bush is still lush and leaves still green, even though you can see that the grass is slowly starting to fade. Soon our migratory birds will start moving and day by day their numbers will go down to none, to "see you next year."
Game Drives have exceeded expectations with the thick bush right throughout the traverse. Once again patience and persistence were key and paid of with really good sightings.

All images in this article were taken by Ruan Ferreira, General Manager.
Leopard:
Leopard sightings have been really good throughout the traverse, still moving through the camp and around the lodge itself. There has been a skittish female with a one-year-old cub, that has been through camp on a regular basis, luckily for us the cub is fine with one a single vehicle, so definitely an individual we can work with to get her more comfortable. The female leopard, Manzi has been active again around Klaserie River system, we at one stage thought that she lost a cub, but we are happy to report that she still has both and they are doing really well. The large Pale male has also been busy around the lodge, using the dry river bed in front of the lodge to move through his territory. The airstrip female has also been seen on a few occasions.

Lion:
We have had incredible lion sightings over the last month especially around the airstrip area, there is such a high concentration of general game at the moment with the area being so nice and open and 2 pans filled with water. We have been very lucky with the western pride on the far western section of our property, even 4 large males between the age of 8-10 years that I have never seen before and our first sighting of them is definitely one we won't forget.
AD and I set out for afternoon drive, I found some very nice lion tracks, but with the bush being so thick, we did not take any chances to track on foot, as there is just too much raisin bush around. So, AD and I decided to do our sundowner stop in the area, myself close to one pan and he would use the clearing close to the other pan. I stopped first and was at the end of my drink stop when I could hear AD stop in his discussed area, while packing up our drink table, I received a call from AD that they got the lions and they are at his drink station.
Long story short (as possible), Sibu the tracker was setting up the table, when AD walked over to a nearby bush to collect some table décor, that is when 2 of the large males and a female came walking his way, he had to back up to get the guests in the vehicle, from where they viewed them safely. Out came the sub adults and they were very interested in the setup, they grabbed the table cloth, pulled and ran with it, snacks and drinks all over the floor and that is when I arrived and when the other 2 large males decided to show themselves. I tried to save the afternoon box that holds all the glasses and snacks but even that got taken to a nearby bush and got chewed. The lions moved of just far enough for us to collect whatever we could, luckily the Gin and Amarula was still in one piece, definitely a drink stop AD and his guests will not forget.   

Elephant:
We have been very blessed with some wonderful elephant sightings, from young males (bulls) known as "Askaris, meaning young warriors" finding their place in our wonderful ecosystem, also some large dominant males and then a guest favorite, our breeding herds with all the little babies. Some brand-new editions to the herd and so small, that you only see their spinal cords sticking out above the long grass.
I always find it fascinating to watch these youngsters, to see how attentive they are at such a young age, they can stand and observe mom or a sibling for hours, and then they would try to copy that movement, with very little success, but such persistence. All in all, it is great for muscle and brain development.
Buffalo:
Buffalo herds have been scarce, only the dagga boys have been around, but they have given us some really good sightings, they have been very active around the lodge pan and two wallows close to the lodge, spending the warm summer days at the "spa" in the mud pools.
Hyena:
It feels like every report on Hyenas has been positive, but with them being the apex predator in our area in terms of their numbers and success rate raising their young and hunting. YES, hunting, it always comes as a big shock when we tell guests that Hyena can hunt very well for themselves, and yes, they do scavenge too. It is all about survival, energy forms part of that, so how you gain, save and use your energy.
Highlight of the month:
We were standing up at the lodge after brunch, chatting to the guests, when all of a sudden, impala starting running out from the drainage system, zebra starting running and made alarm, which startled the giraffes. We knew something was up, we grabbed the binoculars and started scanning, with no luck.
AD was on his way out with our guests for an extra activity, after a big discussion to what it possibly could be, AD made an extra loop just to check it out, AND as he pulled into the drainage, close to the lodge pan, there she was, a beautiful Cheetah female, AD was super excited.
Then the heart beats went up another beat as a guest pointed out a single female lion, who then started stalking the Cheetah, luckily, she saw the lioness and disappeared into the thick bush.
What an awesome sighting.