Bushman Suites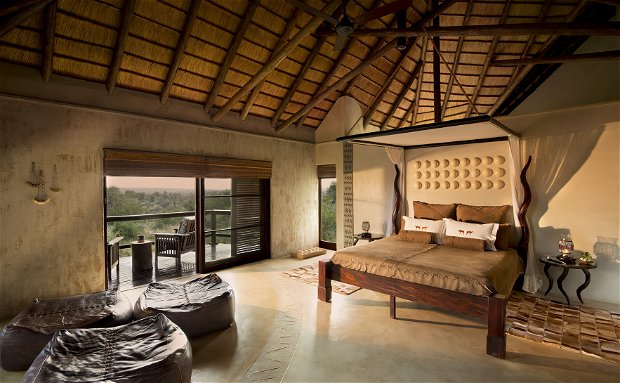 The bow and quiver of arrows will leave you in no doubt as to the theme of this room, from the earthy colours of the bed cover to the printed bedding. Leather, eggshell beadwork, bows and arrows were functional fingerprints which defined their simplistic yet inspiring way of life. Very few traditional Bushmen are alive today, but the legacy of these amazing people is still very much felt across the continent and is proudly showcased in our Bushman suites.
More about the Bushman Tribe
The various groups of San people colloquially known as "Bushmen," are the first known people of Africa and the oldest culture on earth. Drawing from a deep pool of ancestral knowledge and legendary bush craft, the San were master survivalists, hunter-gatherers and herbalists living in a remarkable partnership with the land. With the arrival of the ancestors of Africans, as well as the colonial era, the Bushmen communities were forced into the drier and inhospitable Kalahari region, which would later become their heartland.