Photographic Bunker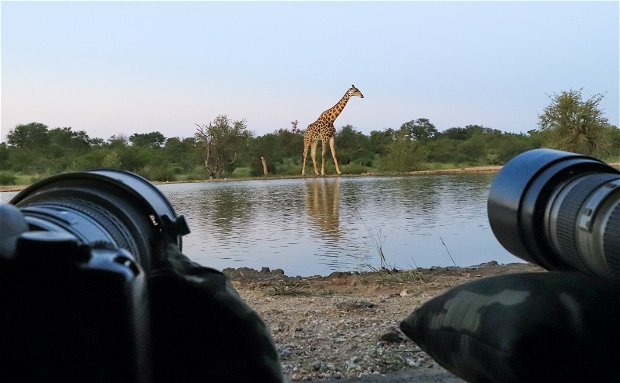 For those looking for a different photographic perspective, Makumu's ground-level photographic bunker offers the opportunity to be at eye level with the water to take spectacular shots of wildlife visiting the pan. Nicknamed iThumbela, loosely translated meaning "place to hide" in the Shangaan language, this is the perfect vantage point for the perfect shot!

'iThumbela' as the bunker has been named, which loosely translated from the Shangaan language means 'place to hide', is sunken below ground and overlooks a pan, offering guests the opportunity to photograph wildlife coming to the water to cool down or drink, at ground level. A great addition to the Makumu safari scene, this experience will particularly appeal to expert photographers looking for a completely unique angle from which to photograph game, birdlife and animal behaviour.
 
Elephant, giraffe, zebra, lion, hyena, leopard, a variety of bird species and many other game regularly frequent the pan. Serious photographers also have the option of booking a private photographic safari where they have exclusive access to the bunker, a private guide and safari vehicle for a day, or for the duration of their stay.
 
Located a mere 20-minute drive from the lodge, iThumbela has a small staircase descending into the bunker, where guests are welcomed with a selection of drinks, coffee/ tea making facilities, a comfortable couch and bar stools for photographers. Photographic resource books and magazines are also available for guests to enjoy.