Zulu Suites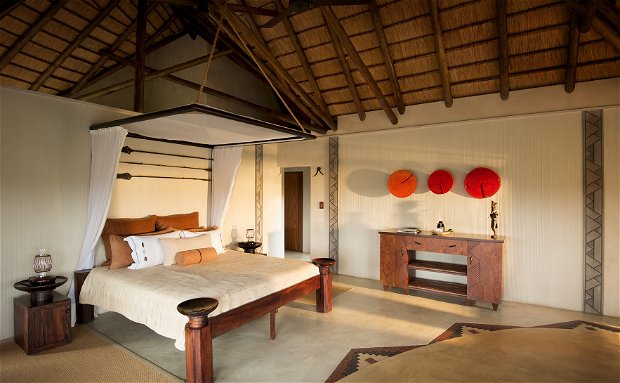 Decorated in the theme of the Zulu, our Zulu suites offers spaciousness, elegance and seclusion. Warfare and decoration were a central pillar within the Zulu tradition, and typical décor consists of spears and shields, as well as colourful beads. The vitality and energy of Zulu people, typified through dance, storytelling and a strong sense of identity is very much evident in modern times and in our Zulu suites. Overlooking the camp waterhole, the game viewing holds spectacular potential.
More about the Zulu Tribe  
The vibrant legacy of the Zulu nation is attributed largely to the legendary figure of King Shaka (1787 – 1828). Shaka's vision was to amalgamate the various communities scattered around the region of present day KwaZulu-Natal into one autonomous ethnic group. He achieved this largely by force and intimidation, creating the Zulu nation as we know it today. King Shaka remains a pillar of history and legacy within the southern African sub-region.