About - Realising an African Dream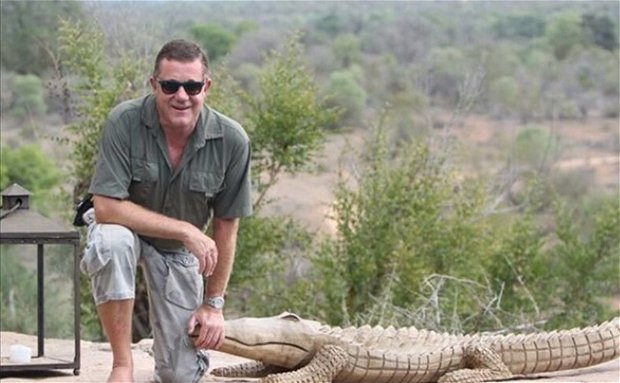 Set in the heart of the expansive 60 000 hectare Klaserie Private Nature Reserve outside Hoedspruit, South Africa, Makumu Private Game Lodge is a luxurious home away from home. The realisation of Stefan Breuer's childhood dream, the lodge surrounds guests with warmth, earthy colours and rich textures of Africa.
Stefan Breuer, born in Germany and currently living in Ascona and South Africa, has come to be known as the "Barefoot Bushman" as he is always without shoes, be it in Africa or Switzerland. Africa does that to you, bringing out your authenticity, and when you embrace her caress as Stefan has done over many years of visiting, being free is no longer a conscious choice, it is what Stefan has become. Also the owner of Seven in Ascona, Stefan is an enthusiastic individual who feels his journey has only just begun.
More about Stefan and the building of Makumu
The dream became a reality with the support of his family and a fantastic backup team. Each decision was vital to Stefan, from where the sun fell on the lodge at dusk, to the open views from each culturally inspired room, to the connecting wooden walkways that tie the lodge together - Stefan's long-dreamt vision became the "Endless View" that today is Makumu.

As an adventurer and breaker of moulds, Stefan realised another dream in 2006. On the 4th of September that year, Stefan and well-known German photographer Michael Poliza embarked on a 7 week trip from Hamburg to Cape Town in Stefan's bright red helicopter. The two teamed up after Stefan broached Michael and said: "How would you like to fly to Africa in a helicopter and take pictures along the way?" Michael jumped at the idea and three years later the adventure began. It ended with a library of 25 000 photographs and a never-been-done-before coffee table book of spectacular images of landscapes, people and wildlife. 'Eyes over Africa' is a photographic journal of this unbelievable trip. See the video here. 
Having spent the past 20 years creating Makumu the Lodge, Stefan feels that his journey has only just begun. Perhaps this is another effect of one's immersion in the bushveld - that somehow it always feels like the journey has just begun. Another chapter begins each season and with Stefan's vision, Makumu will continue to grow from strength to strength.