Ndebele Suites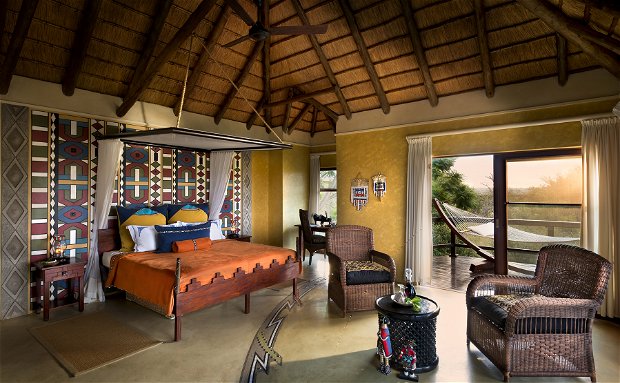 Decorated with a contemporary African theme, in bold and vibrant earthly colours, our Ndebele Suites offer warmth, solitude and elegance. It is the southern Ndebele's typically striking, artistic and colourful flair that inspired these two suites' décor. These beautiful geometric designs define a Ndebele household, celebrating the matriarch's warmth, hospitality, personality and individuality within the community.
More about the Ndebele Tribe 
The Ndebele history began in the 1600's when tribal leaders decided to branch out from what would become present-day KwaZulu-Natal and forge an independent and culturally autocratic community. Internal politics, however, would divide the clans into the northern (present day Zimbabwe) and southern sects that settled in the vicinity of what is now the Mpumalanga and KZN provincial boundary region.