Tourism Update: A unique perspective on photographic safaris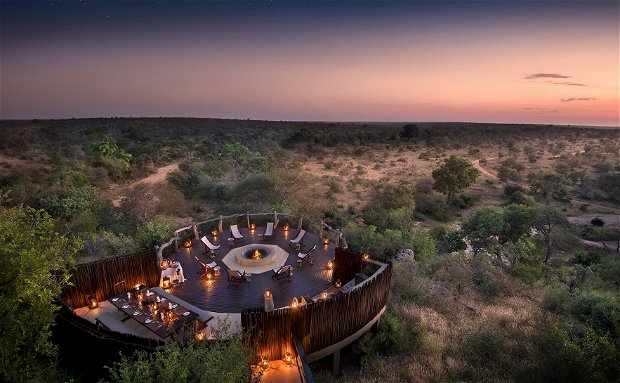 Makumu Private Game Lodge in the Klaserie Private Nature Reserve has introduced its new subterranean photographic bunker.
Unique to the safari scene in the Greater Kruger region, the underground bunker offers Makumu guests the opportunity to photograph, at ground level, wildlife coming to the pan to drink or cool down. Being able to photograph wildlife at eye-level provides a completely new perspective to a shot.
The bunker has been named iThumbela, which, loosely translated from Xitsonga, means 'place to hide'. Located a mere 20-minute drive from the lodge, iThumbela has a small staircase into the bunker, where facilities include a couch and photographic counter with bar stools, a selection of drinks, tea- and coffee-making facilities and photographic resource books.
"What I often find missing on safari is the opportunity to get very close to game in a relaxed environment without them being aware of my presence," said Owner, StefanBreuer. The bunker is eco-friendly and made from a submerged, camouflaged container, to avoid disturbing the surrounding fauna and flora.
Breuer has always had a passion for photography. In 2006, together with renowned photographer Michael Poliza, Breuer undertook an epic nine-week photographic adventure in his bright red helicopter from Hamburg, Germany, to Cape Town. Their journey was captured in a series of 25 000 images of landscapes, people and wildlife, and a never-been-done-before photographic journal in the form of a coffee table book, Eyes Over Africa.
iThumbela is an exciting addition to Makumu's safari offering, situated on the edge of one of the area's most active waterholes. The pan is directly in front of the bunker, where game come regularly to drink or bathe. From elephant, giraffe, zebra, lion and hyena to leopard, wildebeest and a variety of bird species, this 'place to hide' offers a morning or afternoon well spent.
Read the full article here.