Tourism Update: An unlikely friendship in Klaserie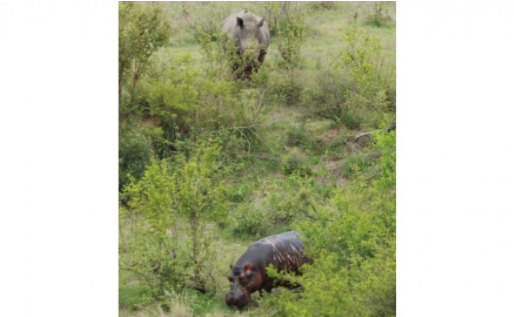 In the wild, a friendship between a hippo and rhino is highly unlikely. Both wild animals are known for being highly territorial, and hippos in particular are the more aggressive of the two.
However, an unusually friendly hippo and rhino have been spotted peacefully spending time together at Makumu Private Game Lodge in the Klaserie Private Nature Reserve.
View the article here.