Tourism Update: Three things super-wealthy clients will pay for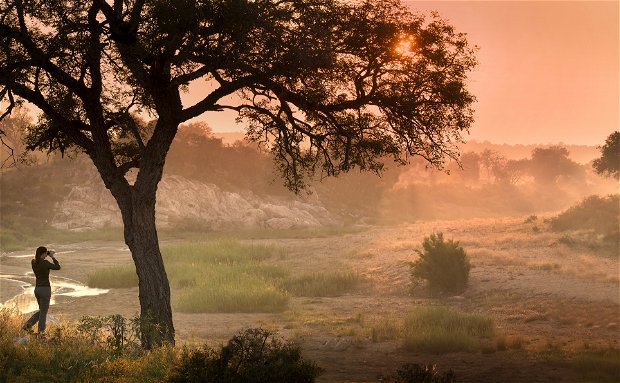 Privacy
 
"Privacy really is extremely important to the super-wealthy," says Natasha Parker, Marketing and Sales Manager at Tongabezi Lodge, a luxury safari lodge near Victoria Falls. "Often travellers used to having their own luxurious spaces at home want to maintain that sense of exclusivity everywhere they go."
The very wealthy, she says, have no qualms booking out an entire facility if it delivers that much sought-after privacy.
Janine Bunsow, Market Manager for Austria, Germany and Switzerland at Tourvest DMC, says clients pay for privacy and top exclusivity. "That means they expect hotels and lodges to go above and beyond to cater to this need, whether it is closing off rooms or the floor, and/or arranging private butlers."
Masa Yamawaki, Market Manager for Far East Asia, Australia and Scandinavia at Tourvest DMC, agrees, adding that these clients know what they want and they expect the supplier to be able to attend to these needs of personalisation and customisation.
According to Werner Wentzel, General Manager of Hospitality at Delaire Graff, a member of Classic Portfolio, the very wealthy are time-pressured and therefore when on holiday they want someone to make decisions for them to create ease within their stay.  "They require more privacy than most guests.  This extends to arrival and departures via helicopter pads and secluded rooms as well as private guides and private chefs."
Paying it forward
 
A developing trend, says Parker, is the willingness of high income travellers to spend more at those facilities and experiences that are giving back to society in some way. "Wealthy guests want to know that their holiday adventures have a positive impact on the local community and environment. They will pay for an elephant interaction if they know that the elephants are rescued. They will choose an organic and locally sourced meal over a fine dining restaurant," she says.
They are also becoming far more inclined to stay at lodges where they can interact with locals and participate in community activities. "They want to know they have made a difference in some way," she says. This includes spending money to build much-needed infrastructure and facilities or to sponsor the education of a child.
Memorable experiences
 
Saskia Brown, Marketing Manager for Makumu Private Game Lodge, says that the wealthy are often paying for what they consider bucket-list items or experiences. "This is often done with loved ones to leave lasting memories, as their time with family and friends back home is often under pressure. The holiday offers an opportunity to escape and reconnect with one another."
Wentzel points out that there has been a shift in the understanding of luxury travel, which is now is defined  by privacy, space, connections with authentic community and nature, and transformative experiences. 
Luxury travellers are willing to spend large amounts of money on experiences that are memorable and unlike any other, says Sabine Pfeiffer, Director Key Accounts Germany at GoVacation Africa.
"It is far more experiential than luxurious," she says. "They want to feel special. And they want exclusivity - they don't want to mingle with other people. This is a particular challenge when it comes to local main attractions where there will be other tourists."
Safaris and experiences in the bush are still a big part of the expenditure of the wealthy, especially at private game lodges in concessions such as the Sabi Sands or private Eastern Cape Reserves, says Bunsow.
Parker says wildlife interactions are especially sought after and much effort is made by service providers to create these one-of-a-kind and often life-changing interactive experiences.
View the article here.