Tourism Update: Video of the Week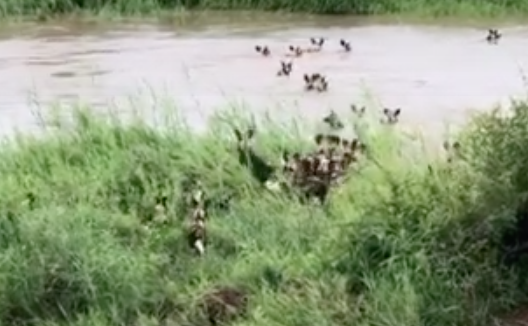 This video of a pack of 38 wild dogs crossing a river was sent to us from Makumu Private Game Lodge, located in Klaserie Private Nature Reserve.
The river is flowing strong following recent rains in the area, and watching these dogs swim against the turbulent currents reminds us of how we feel, fighting to get to Friday!
View the article here.