Welcome to Makumu Private Game Lodge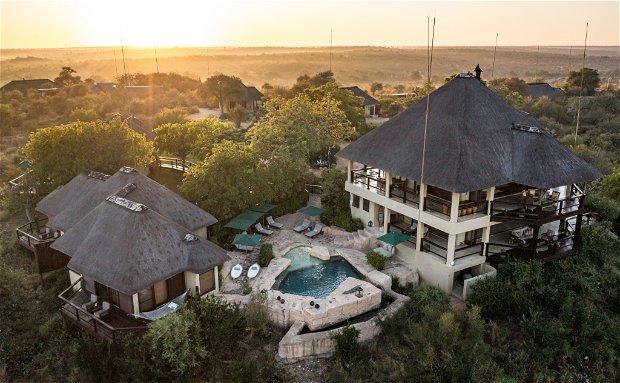 The Home of Endless Views
Thank you for choosing Makumu Private Game Lodge as your holiday destination. Our team is here to serve you and make sure you relax and enjoy the African wilderness.
General Information
Wi-Fi Code: makumu01
Social Media: We would like to request our guests to ensure they use the correct location when posting on social media: Makumu Private Game Lodge
Electricity: To keep the authentic, back-to-nature experience, all lighting is done using candles and lanterns. We do have international plug points, aircon and fans in each suite.
Water: The water at Makumu comes from our own fresh water resources and goes through a Reverse Osmosis system, therefore, making all the water out of our taps perfectly safe to drink.
Malaria: We are in a Malaria infected area, however, it is a low-risk malaria area. We have the camp sprayed for mosquitoes regularly and supply our guests with mosquito repellent in each suite and around the lodge
Credit Cards: We accept all major credit cards except AMEX
Suite Doors: Doors should be closed at all times by turning the key, inside or outside. Baboons or monkeys may try to investigate during the day. Please don't remove the keys from the door, we are in the bush, it is safe here.
The Lodge: Please bear in mind that the camp is situated in a big game area and is unfenced. We advise that any movements around the grounds after dark be confined to the boardwalks, lounge, pool and boma area. Torches and portable spotlights will be supplied at sunset. During the day, we advise that you stay within the cleared areas around the camp.
Makumu Shop: Not your regular curio shop. You will find a selection of clothing items, bushman sandals, books and other special treasures that have been gathered from all corners of the African continent.
*Items vary in price and guests can make purchases at the shop by the reception. The shop is open every day so feel free to visit the shop at any time during daylight. 
Massages: If you have not booked your massage in advance, please check with management about the availability.
Gratuity: We always get asked how it works with tips and yes, our staff would appreciate a thank-you tip by the end of your stay. Should you wish to give them a tip, you can find envelopes in your folder. Gratuities can also be paid via card at reception. 
Our suggestion is:
± R 500 for the ranger per night
± R 500 for the general staff per night
± R 300 for the tracker per night
We thank you in advance for your kindness.
Eco Children: It is our pleasure and privilege to be a proud sponsor of this beautiful initiative each year. We invite all our guests to do the same! For more information on how you can get involved, Click here. Alternatively, there are envelopes in the rooms for donations.